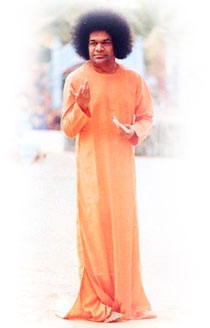 "
I am God. And you too are God. The only difference between you and Me is that while I am aware of it, you are completely unaware.
" This is the answer Bhagawan Sri Satya Sai Baba gives to people who query Him about His identity and divinity. This fundamental truth of man's divine nature is at the heart of His message and mission. Indeed, in His discourses to devotees, He addresses them as "Embodiments of the Divine Atma". All who experience His pure and selfless love, and benefit from His illuminating counsel, and witness His miraculous nature get a glimpse of the glory and majesty of God, and therefore of what one potentially and inherently is.
Sri Satya Sai Baba Tour
Destination Covered :
Bangalore - Puttaparthi - Mysore - Ooty - Bangalore
Duration :
(08 Nights / 09 Days)
¤Day 01: Arrival Bangalore
Meet and assist at the airport and transfer to hotel. Night stay in Bangalore.
¤Day 02 / Bangalore - Puttaparthi
Morning city tour of Bangalore. Bangalore, known as the "City of Gardens." Popularly known as the "Garden City", Bangalore is situated, 3,000 feet above sea level and has bracing, pleasant climate. It is well known for its botanical garden and colourful markets. You will also visit Lal Bagh Botanical Gardens containing century-old trees, fountains, lotus pools, ornamental fences, and one of the largest collections of rare and exotic tropical plants in India. Afternoon proceed by surface to Puttaparthi. On arrival check-in at Hotel. Night stay in Puttaparthi.
¤Day 03 / Puttaparthi
Puttaparthi Prasanthi nilayam, Abode of highest Pease, the main ashram of Sri Satya Sai Baba, is in the southwestern corner of Andhra Pradesh at Puttaparthi. Sai baba has a huge following in India and around the globe. He set up this Ashram 40 years ago. He spent most of the year here but sometimes moves to White fields Ashram near Bangalore or Kodaikanal in Tamil nadu in the hot season. Visitors are allowed to see the devine supreme shri sathya sai baba from Morning 6.30 to 8.00 am and they can witness the prayer with sai baba from 9.30 to 10.30 am. Again Bhajan starts 5.30 pm till 7.00pm. The ashram sponsors numerous services including School, a University, a planetarium, sports grounds and a state-of-the-art hospital that treats patients for free. Night stay in Puttaparthi.
¤Day 04 / Puttaparthi - Bangalore
Morning after breakfast drive to Bangalore. On arrival transfer to hotel. Night stay in Bangalore.
¤Day 05 / Bangalore - Mysore
After breakfast proceed to visit the city of Gardens: You will see Vidhan Sudha – It houses the State's Legislature and Secretariat, Nandi Temple - One of Oldest temple, popularly known as the Bull temple, etc. Later drive to Mysore enroute visiting Sirangapatnam - capital of warrior – King Hyder Ali & his son Tipu Sultan, has magnificent monuments that are well worth a visit. Set & refresh in hotel then go to visit Mysore Palace : Once the residence of the Woodeyars, Built in 1912 in the Indo – Saracenic style, this palace exudes a grandeur that is unmatched. The Golden royal Elephant, the Durbar hall. Night stay in Mysore.
¤Day 06 / Mysore
After breakfast, visit the places you must have been longing to visit: Sir Jayachamarajendra Art Gallery – Housed in the Jag Mohan Palace, this gallery has a collection of exquisite paintings dating back to 1875. St. Phenomena's Church – Built in the Gothic style, one of the largest churches of the country. Chamundi Hills – Right on the top of the hill, Brindavan Gardens – Witness the exuberant beauty of Brindavan Gardens. Night stay in Mysore. 
¤Day 07 Mysore / Ooty

In the morning, drive to Ooty. Arrive and transfer to hotel. Evening free to explore the beautiful & ravishing beauty of Ooty. Also visit Botanical Garden: A variety of exotic and ornamental plants adorn this garden which is the venue for the Flower show held in May every year. Night stay in Ooty.
¤Day 08 / Ooty

Day free to relax and explore the surroundings. It is one of the most popular hill resorts in southern India at an elevation of 7216 ft. above sea-level. The Eastern Ghats are mighty and attractive while the Western Ghats have wooded loveliness. Nature unfolds itself in and around Ooty in a myriad of profiles, each one with a distinctive grandeur and individuality. Night stay in Ooty.
¤Day 09 / Ooty - Bangalore

After breakfast drive back to Bangalore in order to take the flight to onward destination.